PCM Careers
---
Our diverse team represents a wide variety of cultures, nationalities and languages. We recognize and celebrate this diversity by hosting a number of company-wide activities and events throughout the year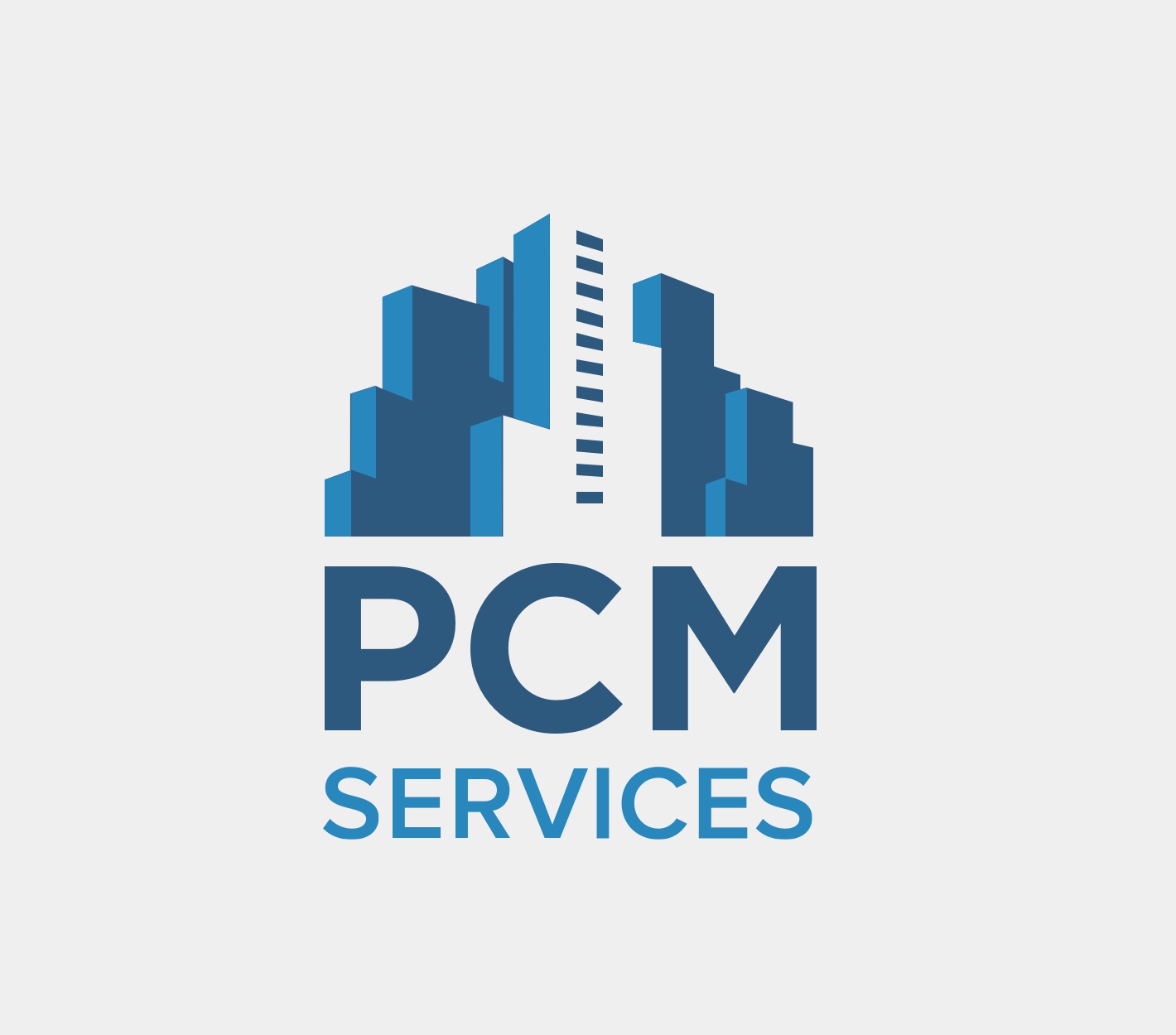 PCM In The Community
---
PCM encourages and supports our employees' involvement in their communities by sponsoring numerous endeavors, including Polar Bear Plunge, SOME (So Others Might Eat), the Make a Wish foundation and St. Jude's Children's Hospital. Working with the Prince George's County Police Athletic League, generous PCM employees recently donated 142 pairs of socks to the homeless in our county!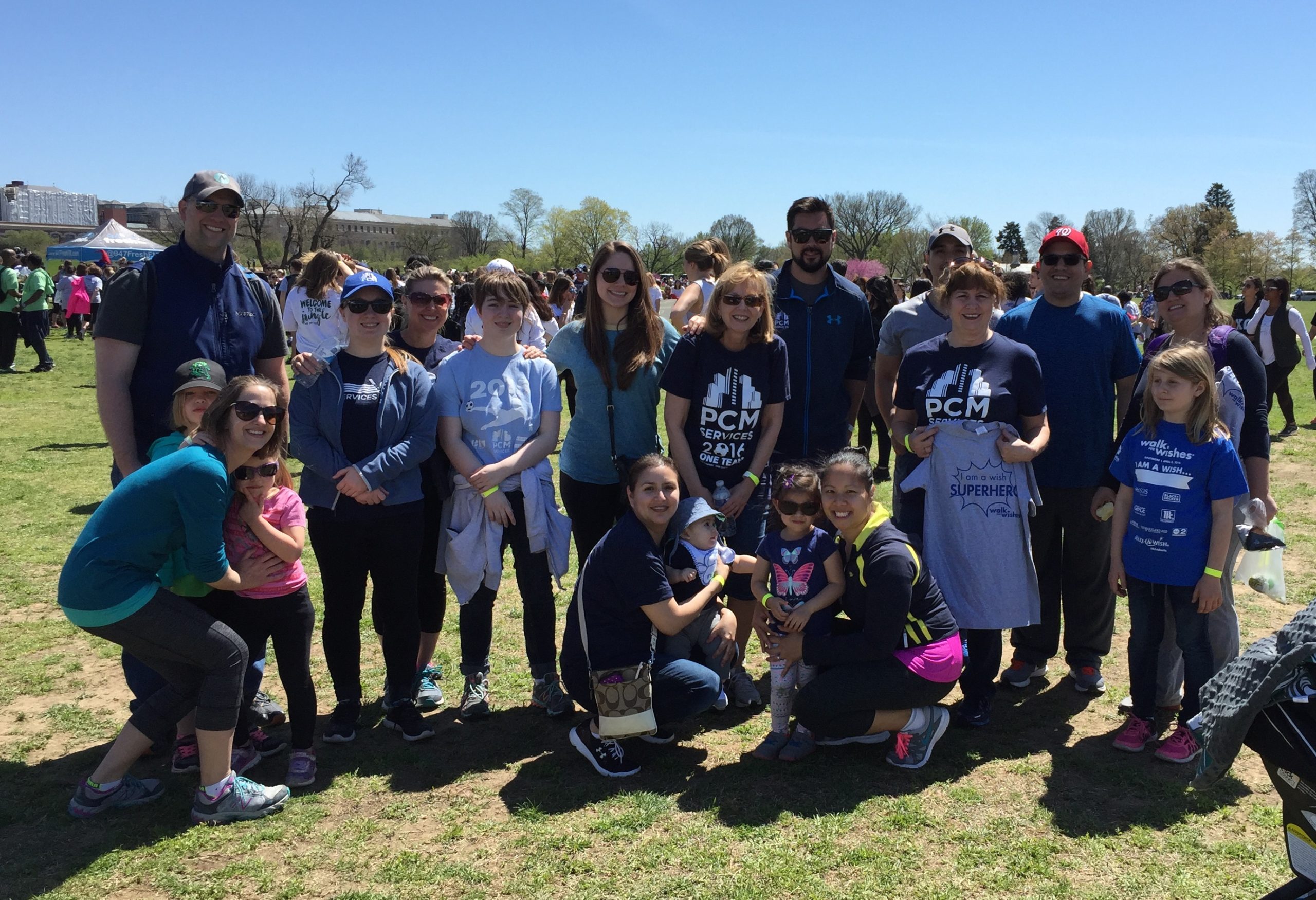 Holiday Events
---
PCM celebrates December with several events, including a Holiday Bake Off competition, Ugly Sweater day & an office Happy Hour. The highlight of the season is always the visit from Santa Claus for all employees' children, where everyone receives a gift picked especially for them!
Annual PCM Games & Company Picnic
---
PCM Services holds an annual end-of-season event in appreciation of our field employees' hard work throughout the year. All employees are invited to play soccer or basketball, compete in a corn hole tournament and participate in a division versus division tug of war contest! There are also lots of prizes for our valued field employees, plus tons of delicious food!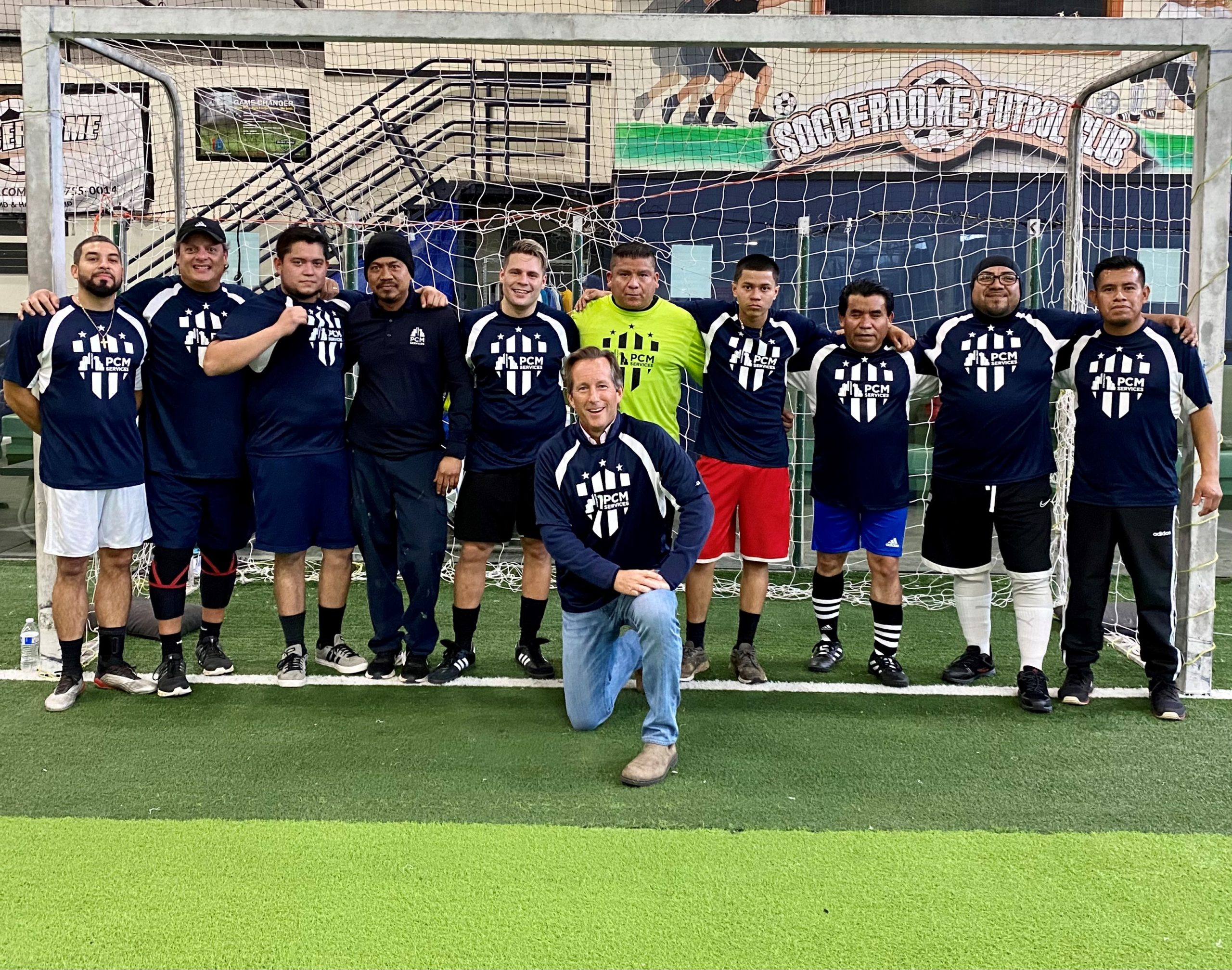 Careers
Carreras
---
Looking for a challenge? Like working as a team? Ready to apply your skills and technical background to a dynamic work environment?
At PCM Services, we reward innovation, hard work and a commitment to customer service. PCM Services encourages you to explore career opportunities that match your background and experience. We want to hear from you!

Why PCM Services?
The success we've achieved at PCM Services in the past 25+ years is a direct reflection of our talented and hardworking professionals. With this in mind, PCM offers flexible benefits programs to help employees and their families maintain a balanced and healthy lifestyle.

Se Habla Español
Equal Opportunity Employer

¿Buscas un desafío? ¿Te gusta trabajar en equipo?
¿Estás listo para aplicar tu experiencia y habilidades técnicas en un ambiente laboral dinámico?
En PCM Services, nosotros recompensamos la innovación, el trabajo arduo y el compromiso con el servicio al cliente. PCM Services te invita a explorar las oportunidades laborales que correspondan con tus conocimientos y experiencia. ¡Queremos saber de tí!

¿Por qué PCM Services?
El éxito que hemos logrado en PCM Services en los últimos 25 años es un reflejo directo de nuestros talentosos y trabajadores profesionales. Con esto en mente, PCM ofrece programas de beneficios flexibles para ayudar a los empleados y sus familias a mantener un estilo de vida equilibrado y saludable.
Openings
Aperturas
Job Opening
Apertura de Empleo
Skilled Masonry Restoration Workers
Albañiles
Experienced caulkers, water-proofers, and bosun/genie chair operators are needed to perform masonry repairs on building exteriors.
Se necesitan calafates, impermeabilizantes y operadores de sillas de contramaestre/genio experimentados para realizar reparaciones de mampostería en exteriores de edificios.
Job Opening
Apertura de Empleo
Caulkers & Waterproofers
Calafateadores e Impermeabilizantes
Requires 5+ years' experience in general masonry restoration, to include caulking, waterproofing and tuck pointing. Must be able to work a flexible schedule, including occasional nights, weekends and overtime.
Requiere más de 5 años de experiencia en restauración general de mampostería, para incluir calafateo, impermeabilización y alisado. Debe poder trabajar en un horario flexible, incluidas noches ocasionales, fines de semana y horas extraordinarias.
Job Opening
Apertura de Empleo
Electrician
Electricista
Commercial electrician, with experience in troubleshooting and new/old work installations, to perform service repairs and project work. Bucket truck experience preferred. Must have valid driver's license with satisfactory driving record.
Electricista comercial, con experiencia en resolución de problemas e instalaciones de obra nueva / antigua, para realizar reparaciones de servicio y trabajos de proyecto. Se prefiere la experiencia de camiónes grua con canasta. Debe tener licencia de conducir válida con un historial de conducción satisfactorio.
Job Opening
Apertura de Empleo
Carpenter
Carpintero
Commercial carpenter needed for interior renovation projects & maintenance repairs. Requires 5+ years' experience. Drywall and supervisory experience preferred. Must be available to work occasional nights & weekends. Must have reliable transportation.
Se busca Carpintero comercial para proyectos de renovación de interiores y reparaciones de mantenimiento. Requiere más de 5 años de experiencia. Se prefiere experiencia en paneles de yeso y supervisión. Debe estar disponible para trabajar ocasionalmente por las noches y los fines de semana. Debe tener transporte confiable.
Job Opening
Territory Sales Representative
Responsible for generating revenue & delivering sales within an assigned territory. Must be a current resident of Montgomery County, MD or the Reston/Dulles Corridor of Northern Virginia.
Benefits
Beneficios
At PCM Services, we believe that our employees are key to our success. With this in mind, PCM offers a comprehensive benefits program to help employees and their families maintain a balanced and healthy lifestyle.

Benefits are available to employees working more than 30 hours per week who have satisfied applicable waiting periods.
En PCM Services, creemos que nuestros empleados son clave para nuestro éxito. Con esto en mente, PCM ofrece un programa integral de beneficios para ayudar a los empleados y sus familias a mantener un estilo de vida equilibrado y saludable.
Los beneficios están disponibles para los empleados que trabajen más de 30 horas por semana y que hayan cumplido con los períodos de espera correspondientes.

PCM Employee benefits include
Beneficios
Medical, dental and vision and prescription insurance

Short and Long Term Disability coverage

Employee and Dependent Life insurance

Long Term Care insurance

Flexible Spending Accounts for Health Care and Dependent Care

AFLAC

Immediate paid sick leave

Progressive annual leave

Education assistance

Paid training
Seguro médico, dental, de la vista y de recetas
Cobertura por discapacidad a corto y largo plazo
Seguro de vida para empleados y dependientes
Seguro de cuidados a largo plazo
Cuentas de gastos flexibles para atención médica y atención de dependientes
AFLAC
Licencia por enfermedad pagada inmediata
Vacaciones anuales progresivas
Asistencia educativa
Entrenamiento pagado